FLO CONTROL - Flo Lock 1.25in Copper to 1.5in PVC Pipe Adapter, 935-125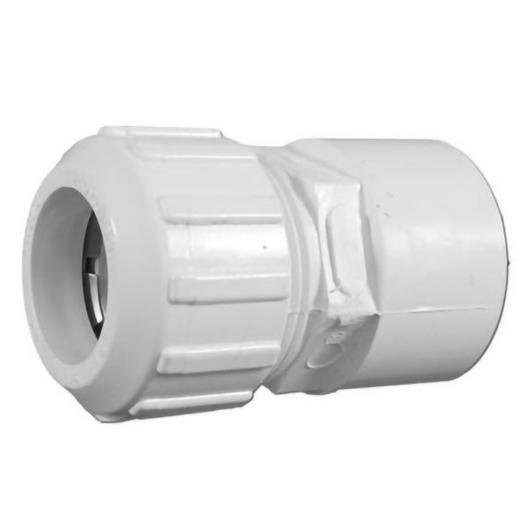 More Details
This item is currently not available
Excludes all spa covers. Discount Applied in Cart!
---
---
---
---
Details
Flo Lock Adapter by American Granby 935-125, transitions from 1.25"" Copper to 1.5"" PVC without worry about leaks or galvanic metal corrosion. Copper to PVC adapter is used in pool and spa plumbing to join gas heater heat sinks, from and to PVC, or to connect older heat exchangers or copper plumbing to PVC pipe.
Flo Lock copper to PVC couplings are also useful around the home, to replace failing copper lines put in 75 years ago. Cut out the bad stretch of pinhole leaking copper pipe, and replace with PVC, with this easy to use copper and pvc pipe connector. Fits 1-1/4"" Copper pipe on one side and 1-1/2"" PVC pipe on the other side.