Rendezvous - Granular Hot Tub Chlorine 4.5 lbs.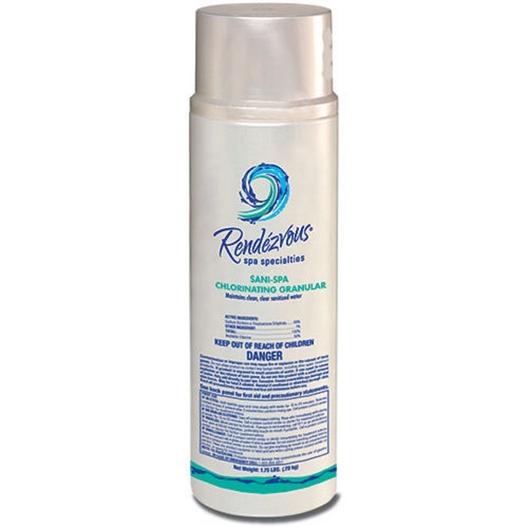 ---
---
Details
The Rendezvous chlorine granules is an effective and easy way to sanitize your hot tub. Scatter the concentrated chlorine granules across the entire water surface of your spa, wait five minutes and then check for residual chlorine levels. Specially blended concentrated spa chlorine granules are ideal for disinfecting high-temperature water and high-demand spas.
Chlorinating Application:
Add 1/2 oz. of chlorine per 500 gallons of water
Wait 5 minutes to check residual chlorine levels
Chlorine residual must be between 2 to 3 ppm for persons to enter the hot tub
Add more Rendezvous chlorine granules to the water until proper residual chlorine levels are reached
Daily Maintenance:
Add Rendezvous granular chlorine to your spa daily or as needed to maintain 2 to 3 ppm residual chlorine levels
Test your spa water frequently
When using, broadcast chlorine granules over the surface of the water
Wait 5 minutes before testing water
Product Size: 4.5 lb.