Leisure Time - Spa Fast Gloss 1 Pint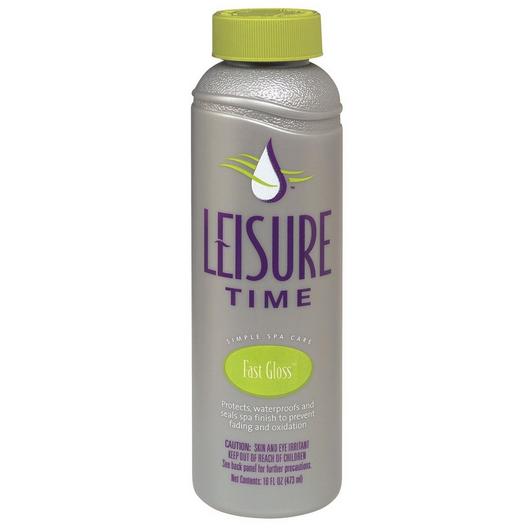 Fast Gloss is a high performance polish and cleaner that gently cleans your spa shell and protects it from sunlight, chemicals and high temperatures. More Details
---
Description
Fast Gloss is a high performance polish and cleaner that gently cleans your spa shell and protects it from sunlight, chemicals and high temperatures.
---
Details
Polish and cleaner made from reactive silicones that meets the performance requirement of today: durability, depth of gloss, water repellency, easy application and buffing without streaking or smearing.
Features:
Waterproofs surface
Especially designed to protect spa surface from sunlight, temperature and chemicals
No streaking
No smearing
Tips: Do not apply to wet surfaces.
Compatible With: Chlorine, bromine, ozone and biguanide sanitizers.
Advantage: Easy to apply and lasts up to 6 months.
Product Size: 1 pt
---